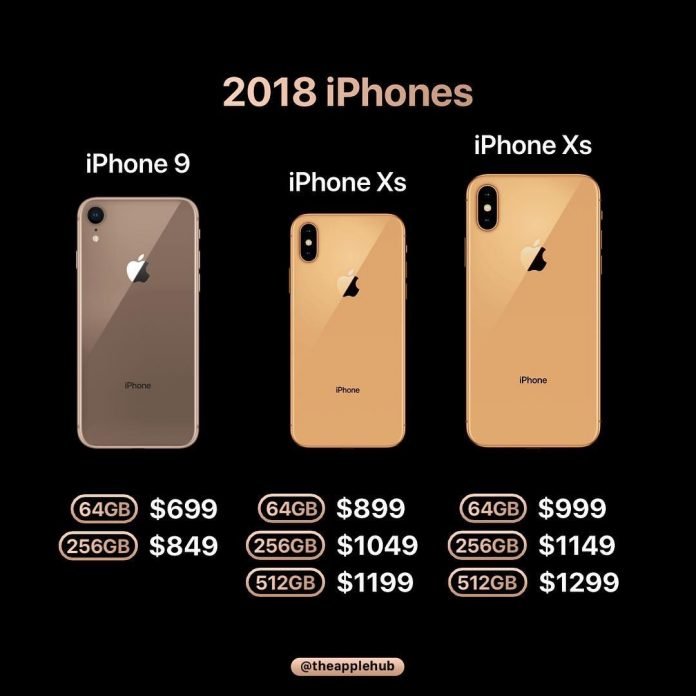 The Big Apple Today, Don't Miss It!-Untuk kamu pecinta Apple, Hari ini 12/9 Apple resmi mengeluarkan beberapa produk baru series iPhone, apple watch, iPad pro, MacBook Air, dan iOs terbarunya yakni iOs 12. Tapi yang akan dibahas pada halaman ini adalah center dari Apple sendiri yakni iPhone dan iOs 12 nya.
Walaupun kamu tidak berkunjung secara langsung ke Steve Jobs Theatre di Apple Park, kamu bisa tetap keep up dengan apapun yang akan ditampilkan oleh the world's first trillion dollar company.
Baca juga: Madiun dan Tradisi Sura atau Suroan Tiap Tahunnya.
Inilah beberapa informasi mengenai peluncuran produk terbaru Apple 2018 conference.
How to watch the 2018 the big Apple launch
The big Apple launch event takes place on Wednesday 12 September at 10am Pacific time, 6pm BST.
Jika kamu ingin melihat the big unveiling, kamu bisa tonton live streamnya di Apple.com
Cara terbaik adalah membuka lewat aplikasi safari pada iPhone, internet browser milik Apple itu sendiri, tetapi jika kamu memiliki PC, kamu bisa tonton langsung di Microsoft Edge.
Live streaming ini tidak bisa atau tidak akan bekerja jika kamu menggunakan Google Chrome. Kenapa? Ya karena Apple memiliki browsernya sendiri hehe.
What is being unveiled this year: new iPhone XS, Max and iPhone XC or Xr
Pada pertengahan September ini, Apple fokus pada Shiny new iPhonenya.
Tahun ini, we're expected to get three new phones: the iPhone XS, iPhone XS Max and the iPhone XC.
The iPhone XS and Max are going to be updates on last year's iPhone X, featuring OLED screens, an all-glass design, Apple's latest processor and at least 4GB of RAM.
The XC, by comparison, will be a cheaper device, with an LCD screen that isn't as bright and will be sized at around 6.1-inches.
Dalam perancangannya the big Apple kembali me remove home button di iPhone baru ini, signalling the end of TouchID forever. When you have facial recognition through FaceID, there isn't really the need for a home button anymore, and Apple probably isn't going to give its fans an in-screen fingerprint reader, though other companies like Samsung and OnePlus choose to keep this option on the back of the device.
Baca juga: Miss Indonesia 2019 Buka Audisi di Surabaya, Daftarkan Dirimu Segera!
So with the iPhone XS and XC smartphones: goodbye thumbprint, hello face unlock. Sudah tidak ada lagi finger print pada Apple untuk edisi iPhone terbaru.
What is being unveiled this year: iOS 12
One of the most important announcements at this big Apple conference will be the release date for iOS 12.
While a few of the features were previewed at WWDC earlier this year, it'll be great to know when iOS 12 will actually be arriving on devices.
Updates to Apple's mobile software including digital detox features, upgrades to Apple's augmented reality experience, ARKit, and new Memojis.
How to pre-order the new Apple products 
Once Apple announces its new products on Wednesday (LA), all details will be made available on how to pre-order and buy them.
It's likely that pre-orders for the new iPhone release, Apple Watch and iPad Pro will open on Friday 10 September.
Tune back in on thursday at 12am to see everything Apple unveils as it happens. Or maybe you can check it today at 10am on Apple.com